Episodes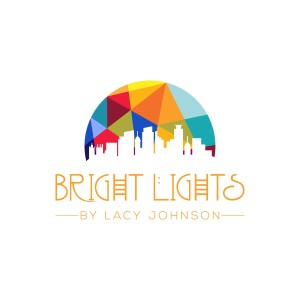 Wednesday Apr 13, 2022
Wednesday Apr 13, 2022
LaSalle Gabriel is a Grammy & Stellar award-winning music producer, songwriter, & world class guitarist with 18 Top 40 songs & 7 #1 singles on his resume.
As a producer, songwriter, & arranger Gabriel holds chart positions in over 300 issues of Billboard Magazine, including 70 consecutive weeks in the Top 40 on 5 Billboard charts, simultaneously.
Gabriel was the original guitarist of Sounds of Blackness from 1990-1998, on Perspective/A&M Records, & has been featured in the Washington Post, New York Times, L.A. Times, Billboard, Finance & Commerce, Detroit Weekly, Radio & Records, & The Pioneer Press.
Gabriel has worked for Jamie Foxx, Charlie Wilson, Anita Baker, TLC, Barry White, Dallas Austin, Prince, DJ-Quik, The Gap Band, Johnny Gill, Karyn White, Ann Nesby, Sheila-E, Color Me Badd, Vesta Williams, Lo-Key, Vanessa Bell Armstrong, Chante' Moore, Carl Carlton, & Framework. Gabriel is a product endorsee for Gibson, Mesa Boogie, Carvin, & Peavey Guitars & joined the elite circle of B.B. King, Chuck Berry, Jimi Hendrix, & George Benson when AKAI announced the launch of the LaSalle Gabriel Signature Series Guitar in Europe & Asia.
Gabriel produced two songs on the #1 Billboard Blues Album from 2018 by Malina Moye "Bad As I Wanna Be" (WCE/ SONY). Gabriel wrote & produced "A Little Rough" which peaked at #29 on the Billboard Singles Chart & the Hendrix remake "Foxy Lady", both tracks were recorded at the historic Capital Records Studios L.A.
In the early 90s, Gabriel released his first single "The Room" on his first record label, Framework. The 12-inch single sold over one million units worldwide, launching Gabriel's music career overnight.
Gabriel's 2nd start-up record label Studio Lexicon drew immediate success with Nashville artist Dean Justin whose 6 song EP 'Carry the Flag' sold over 200,000 CDs from Gabriel's modest 1500sf recording studio in the heart of Minneapolis. 'Carry the Flag' debuted on the Billboard
Gabriel worked as a songwriter for NBC's 'Days of our Lives'. His 46 television appearances include The Tonight Show, Soul Train, The Kennedy Center, Arsenio Hall, MTV, & BET.
These are achievements are among many others which Gabriel has achieved in the music, entertainment, and business fields.